Focusing on Your Neighborhood Optometrist in Eldersburg, MD, and the Surrounding Area
You depend on your vision to see the world and everything in it, so it only makes sense for you to want to know as much as possible about the people who are taking care of your vision. Here at Opti-Care, we believe that a well informed patient is a happy patient. If your first appointment is coming up, or if you'd like to know more about us, allow us to tell you a bit more about how we work.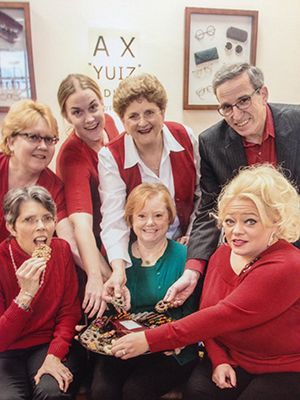 Our Vision for Your Vision
Opti-Care was established in 1982, and since then Dr. Michael I. Davis and the rest of the staff have made it their top priority to take the best care of their patients and their eyes. Dr. Davis is a well-regarded eye doctor who operates under such principles as:
Tending to the special eye care needs of Maryland residents
Introducing and using high tech equipment.
Ensuring each and every patient receives the absolute best customer service
Educating patients on their eyes and vision and what they can do to improve them
We take steps to help prevent future problems with your vision whenever possible. If you even suspect you have a problem with your vision or a problem that might be connected with your vision, we hope you'll give us a call and let us see what we can do.
A Wide Scope of Optical Services
We offer a variety of optical services. Such services include:
Dry eye treatments
Contact lenses
Corrective eyeglasses
Corneal refractive therapy
Cataract, glaucoma, LASIK, and diabetic co-management
We  accept a majority of major insurances and vision care plans.
Give Us a Call
If you'd like to schedule an appointment or ask a question, call (410) 795-8670.  You can reach Opti-Care  by completing an online Contact Us form.