Stylish Women's Eyewear
There are so many different styles and shapes of women eyeglasses available that finding the right pair may seem like a confusing process. To make it easier for you to choose the best frames, our staff is ready to assist you.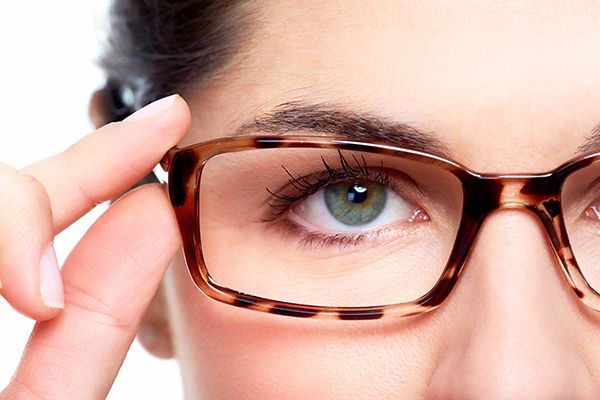 Start Thinking About Your New Frames Before Your Appointment
Part of the selection process for eyeglasses starts before your appointment. Think about the styles and colors of frames you like beforehand. If you are not really sure, look at some magazines and pictures of people who have glasses that you find attractive. In addition to pondering on which styles you like, here are several other factors to consider:
Do you like bold, soft, square, or round frames?
Are you a trendsetter or some who's style savvy?
Do you want designer frames?
Do you want lenses with enhancements?
What are your favorite colors to wear?
Do you like your old pair of glasses? If not, what would you change about them?
Are you using insurance or paying out of pocket?
Most women are concerned with the way their eyeglasses look. But that should not be the only thing to look for when selecting eyeglasses. Comfort, lifestyle, and function are equally important and will ultimately determine whether or not you'll wear them.
Affordable and Fashionable Eyewear for Women
It is a good idea to purchase more than one pair of eyeglasses for practical purposes. Even though the glasses will have the same prescription, you can always choose different styles and color so you'll have options to wear whenever you want. Think of your eyewear as an extension of you. The right color, style, shape, and lenses can really enhance your appearance. If you need assistance finding the right frames, our opticians will be glad to help.
Stop on By Today
Our wide variety of prescription and nonprescription eyewear is available in many styles. Contact Opti-Care at (410) 795-8670 for an appointment with our optometrist to get your new pair of eyeglasses today.