Reasons Baby Boomers Need to See Their Eye Doctor
More Americans are living longer than ever. As you age, vision problems increase. Your body gets older and the parts just don't work as well as they once did. Then, when you include a lifetime of UV exposure and other environmental factors which affect your eyes, you need to address the changes in your eyesight. It's more important than ever before that you make an annual appointment with your optometrist.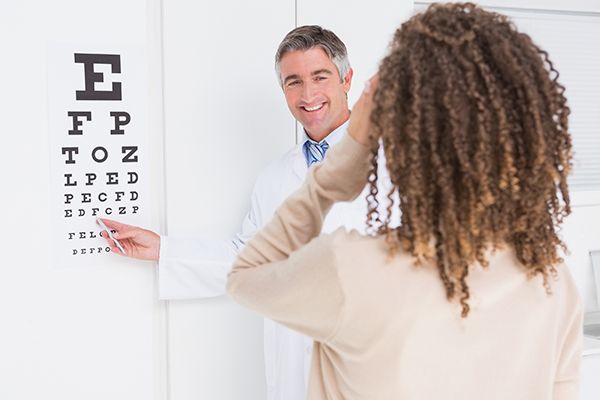 Gradual vision changes are probably occurring. These may be less noticeable than if you begin suddenly experiencing a problem. Your eye care practitioner monitors changes in your vision over time to help you maintain good eyesight. If you have abrupt changes, don't wait to see your healthcare provider.
Warning Signs of an Eye Emergency in Seniors
Knowing when to see your eye doctor is important to maintaining your sight. These symptoms indicate you need to make an appointment:
Cloudy vision
Blurry vision
Blind spots
Floaters
Scratchy eyes
Sudden eye pain or unexplained redness
Double vision
Ghost images
Driving With Changed Vision
Even if you've taken care of your eyes, as you age, they simply don't work as well as they once did. Your vision while driving is compromised, which makes it  more difficult. Take precautions when you are on the road. Use extra care at intersections. Put your cellphone away and don't get distracted while driving. Avoid unknown streets at night, when it is harder to see. Poor lighting and the glare from other cars make nighttime driving riskier.
Make Your Eye Doctor Part of Your Healthcare Team
As you age, the risk of eye problems increases. Make eye exams part of your routine in caring for your health. Make an appointment with Opti-Care by calling (410) 795-8670 or contact us through our easy online form. Reduce your chances of vision loss when you take care of your eyes.