When it comes to men's eyewear, comfort, durability, and fit are prime factors to consider. Opti-Care carries a wide variety of eyeglasses. To ensure you get the eyewear you need and like, we go the extra mile to provide eyewear that is functional, stylish, and comfortable.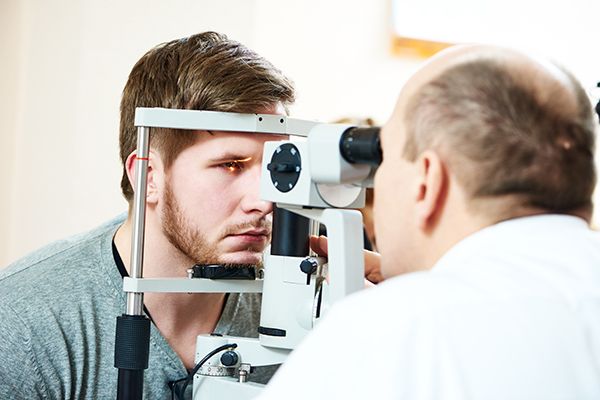 Ways to Improve Your Selection of Eyewear
Contrary to popular belief, glasses are not as fragile as you think. They also aren't very flexible unless you choose the kind that have spring hinges. Glasses also don't come already shaped for your face. It is best to let our opticians assist you in finding the right frame that fits your face and matches your style and needs.
Frames should be slightly wider than your face.
Nosepiece should sit firmly and comfortably on the bridge of the nose.
Move your head in all directions and bend over when trying on frames.
The end of the temple curve should sit just past the ears without any pressure.
Our opticians can measure temple length to determine which length works best for you.
Following the above steps will help you to choose glasses that fit properly and comfortably. We'll do everything possible to help you find glasses that fit your optimal vision is our goal.
Durability Counts
Another factor to consider when shopping for eyeglasses is the durability of your glasses. Glasses that are made to withstand the test of time and a lot of wear and tear are the most practical choice for men. Glasses with frames made from titanium, stainless steel, and flexon are more resilient than normal frame materials. They cost a little more, but they are a great investment for men with active lifestyles.
Make Your Appointment Now
If you're ready to change your life by improving your vision with our eyewear, give Opti-Care a call at (410) 795-8670 today. Make your appointment for an eye exam and enjoy the many perks of being our patient.