Myopia usually occurs during the early school years and tends to progress rapidly in pre-teens rather than in older teenagers or adults. Although a cure for nearsightedness has not yet been found, there are  treatment options that may be able to delay the progression.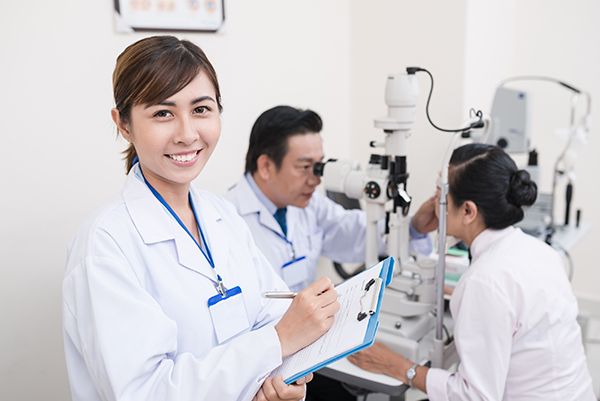 Controlling Myopia
The ideal way to benefit from the techniques to control myopia is to detect nearsightedness early. Nearsighted children often are outstanding students without visual complaints when doing schoolwork or reading. Although your child may not appear to have vision difficulties, it's still imperative to schedule routine eye exams, starting before they enter preschool. There is no remedy, but you can most likely improve how your child's eyes are changing.
Myopia Treatment Options
Myopia has been associated with dangerous eye problems later in life, such as early cataracts or even a detached retina. Slowing the progression may keep your child from developing high levels of nearsightedness requiring thick, corrective glasses. At Opti-Care, we have found that four types of treatment show promise for controlling myopia:
Orthokeratology
Atropine eye drops
Multifocal eyeglasses
Multifocal contact lenses
Eye exams in early childhood are particularly crucial if you or your partner are nearsighted, or your child's older siblings have vision problems, including myopia. Schedule an appointment with Opti-Care today.
Contact Us Today
While myopia can develop and progress in young adults, it is less common. However, it's unlikely that an adult's eyes will respond to myopia control treatments the same way as child's eyes. Contact us today at (410) 795-8670 to schedule an appointment, or use our convenient online request form.