Also called ocular allergy or allergic conjunctivitis, eye allergies happen when something to which you are allergic irritates the conjunctiva. Your eye allergy doctor  can determine the cause of your symptoms. The conjunctiva is the delicate membrane coating the inside of your eyelid and eye. While eye allergy symptoms can be very annoying, they are not a threat to eyesight other than brief and temporary blurriness. Allergic conjunctivitis is not contagious, unlike conditions including pink eye. However, burning, itchy, puffy, and red eyes can also be caused by infections and other conditions that can endanger your eyesight.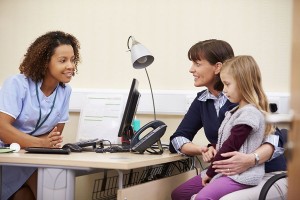 Sign and Symptoms
Odds are you will notice issues in both eyes if your symptoms are the result of an eye allergy, and develop soon after exposure to the allergen. Symptoms resulting from seasonal outdoor allergens are worse than those due to indoor allergens, such as pet dander or dust mites. Signs may be reduced if you are taking allergy medications such as antihistamines, which suppress the allergic reaction. Common symptoms include:
Redness
Itchiness
Grittiness
Watery eyes
Eyelid swelling
Sensitivity to light
The first step toward relief from bothersome eye allergy signs is the proper diagnosis. Your optometrist can help to determine what allergens are the cause of your eye allergies.
Contact Us Today
Eye drops and over-the-counter antihistamine medications are frequently useful for short-term therapy for eye allergy symptoms. However, continued application of some eye drops may make your symptoms worse. Your doctor may prescribe more potent medications if your symptoms are long-lasting. Use our convenient online request form to request an appointment today, or contact us at (410) 795-8670.