Imagine stepping outside on a bright, sunny day. As a reflex, you'd reach for your sunglasses to help you see more comfortably, only to remember you need your eyeglasses to see where you're going. For eyeglass wearers, this is a very common dilemma.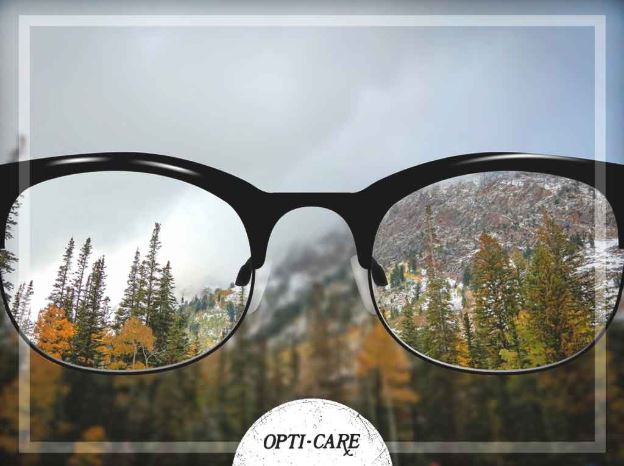 Fortunately, Opti-Care, your provider of quality contact lenses and other eye care, offers two great solutions: photochromic lenses and prescription sunglasses. Here's what you should know about each option.
Photochromic Lenses
Photochromic lenses, like the those from popular brand Transitions®, are light-adaptive lenses. This means they automatically darken within 30 seconds after being exposed to the sun's ultraviolet (UV) rays. How dark the lenses become depends on the intensity of the UV light to which they are exposed. Once you return indoors, the lenses will adjust on their own and become clear again.
During your eye exam appointment, your eye care specialist may recommend photochromic lenses if you spend a lot of time outside. Photochromic lenses can be very convenient since you won't have to carry around two pairs of eyewear. They are also cost-efficient since you'll be paying for one pair of lenses that does two jobs.
Prescription Sunglasses
On the other hand, prescription sunglasses look like usual sunglasses, except that the lenses are customized with your lens power. They are available in various tint colors, depths and even gradients. Apart from keeping your eyesight sharp, they can also serve as a stylish accessory. Your optometrist may suggest wearing prescription sunglasses if you lead an active lifestyle, since most prescription sunglasses offer excellent impact-resistance.
For more information on photochromic lenses and prescription sunglasses, call us at (410) 600-3173. We can help you decide which option to pick based on your lifestyle and preferences. We serve patients in Westminster, Marriottsville and nearby Maryland areas.