Welcome our blog page. Opti-Care was established in 1982 with Dr. Michael I. Davis. Dr. Davis, a reputable eye doctor specializing in an extensive list of eye care related services. The entire Opti-Care team is dedicated in giving every patient the best eye care while utilizing the latest technology available in the market.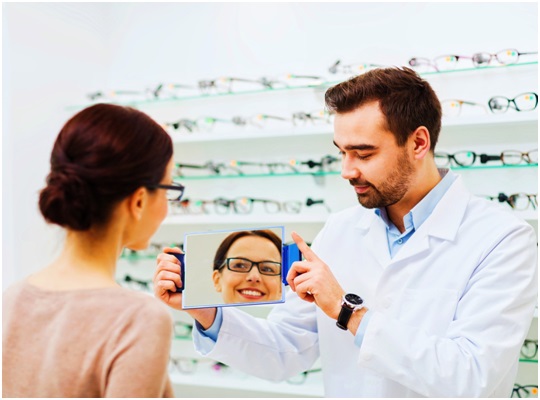 We invite you to look around our site and check out our services. You will also find some helpful tips on eye care, eye health and information about vision problems, along with available treatments. We have an eye doctor in Eldersburg, MD, that you could consult.
Your Eye Deserves the Best Care
Opti-Care is a full service eye care center that ensures patients understand everything that they need to know about their vision. Our services include eyeglasses, contact lenses, dry eye treatments, LASIK co-management, corneal refractive therapy, low vision care, frame repairs, and adjustments. We also have a variety of optical services, including treatment for cataract, glaucoma, LASIK, and diabetic co-management.
Our goal is to provide the solution to different eye problems and help you care for your eyes properly. Moreover, Dr. Davis believes in the following principles:
• Bringing together modern equipment and outstanding practices
• Ensuring that every patient receives the best customer service
• Attending to all the eye care needs of Maryland residents
• Educating patients with proper eye care
• Preventing future eye problems through an extensive assessment
"Saving the World, One Eye at a Time"
We understand the importance of healthy eyes. We make it our goal to let our patients know about proper care. One of the many things that set us apart is that we care for your eyes. Our comprehensive exams reveal "more than meets the eye."Additionally, our services are exactly modified to your needs. For an accurate assessment, set an appointment with Dr. Davis.
We have a top eye doctor and optometrist in Ellicott City, MD, who will be happy to discuss your needs. In terms of financing, we work with Care Credit and always offer a variety of specials and discounts. As a full service eye care center, we understand the cost concerns of patients. Simply check our Promos to know the latest.
Give us a call today at (410) 795-8670 to learn more about us. One of Opti-Care's specialists will be ready to assist you.