Recent advancements to the design and composition of contact lenses have now made it possible to enjoy clearer eyesight without relying on traditional eyeglasses. Contact lenses are a safe and comfortable alternative to glasses, but you have to determine when it is advisable to wear them. They are easy to use, but all things have limitations, after all.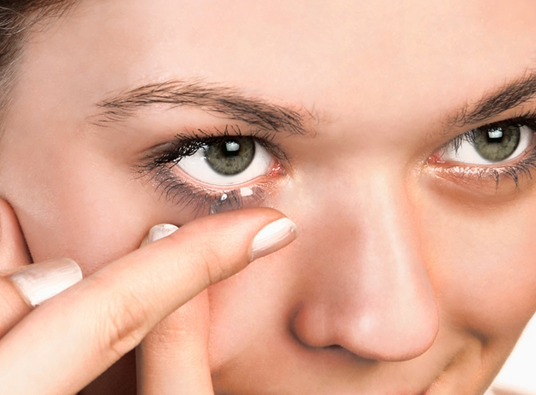 For safer and worry-free eyesight, your premier optometrist in Ellicott City, MD, Opti-Care ,discusses the best times to wear contact lenses.
1. During Physical Activities — Contact lenses never get in the way of strenuous physical activities. Using them while exercising or playing sports is generally advisable, since unlike eyeglasses, they do not fall off and break. This protects your eyes, while also making it easier to perform your activities. Just make sure that these do not involve water to avoid complications with your eyesight and comfort.
2. During Colder Weather — Weather conditions and thermal changes do not affect the performance of your contact lenses. Unlike eyeglasses, they do not fog up in colder months. In addition, these will not collect precipitation and blur your vision in rain or snow.
3. While Driving — Peripheral vision is essential to safe driving. Since contact lenses conform to your eyes' curvature, you will have a wider field of vision — there is lesser chance for distortions and obstructions compared with using eyeglasses. In addition, contact lenses are not a distraction the way eyeglasses do.
4. When You Want a Lightweight Option — You will not experience an uncomfortable weight on your nose and ears when you wear contact lenses. You also will not have to push the frame up the bridge of your nose when it slips.
5. When You Want to Look Natural — Wearing contact lenses doe not detract to your appearance, as these let other people see your eyes. Since they can match everything you wear, they also do not get in the way of fashion.
For a stylish and lightweight option to eyeglasses in Westminster, MD, consult Opti-Care. We have been serving Maryland residents with their eye care needs since 1982. With our selection of contact lenses, we will ensure safe and advanced solutions for your improved eyesight.
Fill out our form today to schedule an appointment.